1) Do you take music requests on the night?

Yes - we will play whatever is asked for - You Pick - We Play it.
If you have a NO play list - we ensure the songs you don't want are not played also
2) What sort of music do you have?

I carry a vast range of music - The Latest up to date songs + every era of music ever played.
With over 100,000 track available. I also specialise in all forms of music.
If you have a special theme - a special program of music can be programmed
Whatever you want

3) Can you Travel and play anywhere?
I'll play just about anywhere that has a power point!
Brisbane, Gold Coast, North NSW; Sunshine Coast, Up North; Ipswich, Toowoomba, Out West,
I am pleased to travel to any location where access is easily available

4) What if I have a song that is not in your list?
This is extremely rare - In most cases, I will already have the song in my song list.
However if I don't have it in our collection. We will find it online for you.
My Policy is - You pick it - We will play it
We like to receive all your requests no later than 14 days prior to ensure all is prepared for you
5) Do I have to pay for setup time & pack up time?

No - You only pay from when you want the music to start to when you want the music to stop for the night
We will arrive early - and set up ready to play music when you want the music to start
You do not pay for this set up or pack down time
If you a extra early set up - this can be arranged - but would then cost extra - A special early set up fee

6) What does your standard setup look like?
2 x 15inch speakers - DJ Console on Base - Lighting Effects
I have a assistant who comes with me to help set up and also take special requests on the night and assist in music programming
We are a 2 man team although he stays in the back ground and runs requests for guests and special programs required

7) Can we choose the music that we want played on the night?
Yes , you can be as 'specific' as you like, or as 'broad' as you like in terms of your music choice.
You can pick any and every song, you may prefer to pick the artists or music eras and styles and leave it to us to mix the music accordingly
You can supply us a no play list - the songs that you definitely don't like
We are there to play and program the perfect mix of music that you and your guests will all enjoy
8) Do I have to feed you/DJ?

No - This is completely up to you. - we never travel to a function expecting a meal.
If you do decide to supply us with something to eat we appreciate your kind hospitality
9) Can we see you Perform?
Unfortunately I perform at private parties and I am unable to invite clients to see a performance
10 ) Can I Meet with you Prior?
Yes - I am always willing to meet with you personally to discuss all the details of your special event
I can make a appointment to meet with you at our office - Evenings or Saturdays if this is more convenient

Or if this is difficult and you would prefer to meet at your office or home etc - I do charge a fee to cover travel costs and travel time
Please call me with any questions - Phone 1300 666 286 to discuss your special event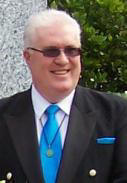 Alan Casey