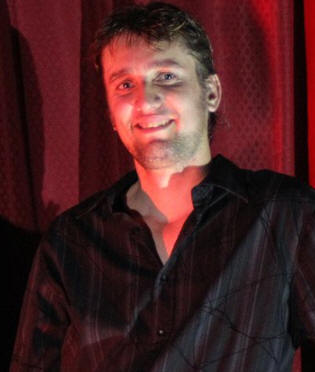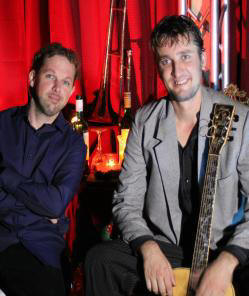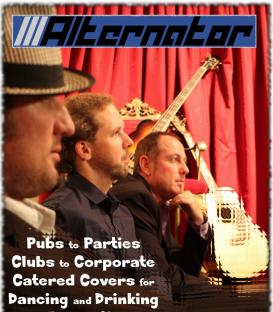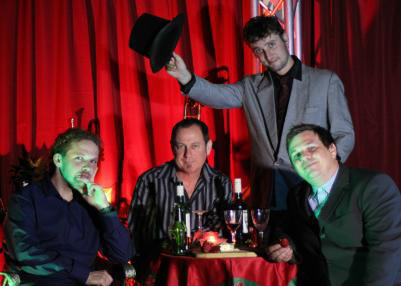 David Lynch - Alternator Solo - Duo - 3p Band - 4p Band

Brisbane - Gold Coast - Sunshine Coast - North NSW - Ipswich - Toowoomba - SE QLD


They have 4 different Duo combinations to choose from:
1. Vocals/Guitar and Drums*
2. Vocals/Guitar and 2nd Guitar
3. Vocals/Guitar and Bass
4. Vocals/Guitar and Sax/Violin/Vocals
*Electric/Acoustic drums played at low volume
This band shows are always energetic and fun, they don't wait for applause, they keep people dancing!
We work hard to give you authentic musical energy from our hearts to you dancing feet.
This band outputs True Live Energy! We actually enjoy what we do and aim to pass that energy on to the crowd.
We don't have 'set' lists, we cater to the audience, playing what you want to hear!
Lynchie - vocals, guitar, T Jay - bass, vocals, Gareth - acoustic/electric drums, Polly - Guitar/other
Customers Comment
Just wanted to say a big thank you!
The band was fantastic! I received great feedback from lots of my guests.
Really great blokes and sounded fantastic!
Will have them again in the future for sure!

Max Brunner
Director - Skylighter Fireworks