Alan Casey Entertainment Agency - Australia
Brisbane - Sydney - Melbourne - Gold Coast - Sunshine Coast - Toowoomba - Ipswich - North Coast
New South Wales - Queensland - Victoria - South Australia

Ph 1300 666 286 International 61 + 422 434 014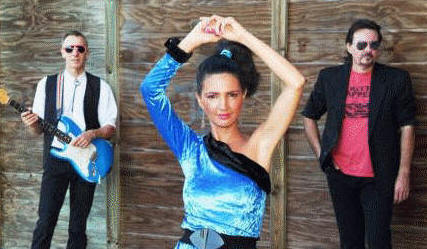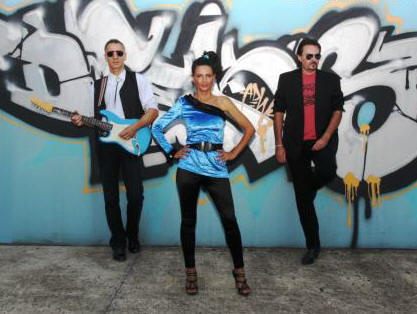 Paris Texas - 80s Music Band
Price subject to date, time required, location of event

This is a three piece cover & concept band that recreates the authentic sounds of the 80's right down to the finest detail.
Comprising of three passionate and talented musicians who have toured with some of Australia's big name acts, they are a class act delivering on all levels of superior music quality as well as creating the right vibe and atmosphere to get any venue or function going. Bang for buck, these people cannot be beaten on their huge sound coming from a trio.
We love engaging and entertaining a crowd and will have the dance floor pumping and everyone transported back to the amazing 80's.

Gold Coast - Brisbane - Northern NSW - Sunshine Coast - Queensland

Song List
1. 99 luft balloons - Nena
2. A kind of magic - Queen
3. Africa - Toto
4. Ain't nobody – Chaka Khan
5. All I need is a miracle – Mike & The Mechanics
6. All Night long –Lionel Ritchie
7. All she wants do is dance – Don Henley
8. Bette Davis eyes – Kim Carnes
9. Billie Jean – Michael Jackson
10. Boys of summer – Don Henley
11. Brass in pocket – The Pretenders
12. Break my stride – Matthew Wilder
13. Chain reaction – Diana Ross
14. Celebration – Dragon
15. Come on Eileen – Dexy's Midnight Runners
16. December 63 – Four Seasons
17. Don't get me wrong – The Pretenders
18. Don't go - Yazoo
19. Don't stop till you get enough – Michael Jackson
20. Don't you want me baby – Human League
21. Everybody's working for the week end - Loverboy
22. Everybody have fun tonight – Wang Chung
23. Express yourself - Madonna
24. Footloose – Kenny Loggins
25. Funky town – Pseudo Echo
26. Girls just wanna have fun – Cindy Lauper
27. Girls on film – Duran Duran
28. Higher love – Steve Winwood
29. Hip to be square – Huey Lewis & the news
30. Holiday - Madonna
31. Hungry like the wolf – Duran Duran
32. Hurt so good – John Cougar Melencamp
33. I love rock n roll – Joan Jett
34. I want that man – Deborah Harry
35. In the air tonight – Phil Collins
36. Jack and Diane – John Cougar Melencamp
37. Jessie's Girl – Rick Springfield
38. Jump – Van Halen
39. Jump for my love – Pointer Sisters
40. Just can't get enough – Depeche Mode
41. King of wishful thinking – Go West
42. Kiss – Art of Noise
43. Legs – ZZ Top
44. Living on a prayer – Bon Jovi
45. Long way to the top - John Farnham version
46. Love is a battlefield – Pat Benatar
47. Mickey – Toni Basil
48. Money for nothing – Dire Straits
49. Need you tonight - INXS
50. New sensation - INXS
51. Out of mind out of sight – The Models
52. Out of touch – Hall & Oates
53. Owner of a lonely heart - Yes
54. Playing to win – LRB
55. Rain – Dragon
56. Relax – Frankie goes to Hollywood
57. Run to paradise – Choir Boys
58. Simply Irresistible – Robert Palmer
59. Slice of heaven – Dave Dobbyn & The Herbs
60. Summer of 69 – Bryan Adams
61. Sussudio – Phil Collins
62. Sweet Dreams - Eurythmics
63. The final countdown - Europe
64. Tuckers daughter – Ian Moss
65. Video killed radio star – The Buggles
66. Walk like an Egyptian – The Bangles
67. Walking on sunshine – Katrina & the waves
68. We built this city - Starship
69. Would I lie to you – Eurythmics
70. You can call me Al – Paul Simon
71. You keep me hanging on – Kim Wilde
72. You shook me all night – ACDC
And growing........