Alan Casey Entertainment Agency - Australia
Brisbane - Sydney - Melbourne - Gold Coast - Sunshine Coast - Toowoomba - Ipswich - North Coast
New South Wales - Queensland - Victoria - South Australia

Ph 1300 666 286 International 61 + 422 434 014

Captain Wow Solo - Duo - Trio - Band The Ultimate Party Band




Start your event with a quiet set of acoustic tunes while guests are dining, then once formalities are over... its party time!
60ís Flower Power Pop, 70ís Disco, 80ís Retro, 90's & 2000's to Now.

Including Reggae, Country Rock, plus heaps of acoustic sing-along classics, they have the gig covered!
With dynamic three part harmonies, their sound is awesome and their sense of fun is totally contagious.
Nick, Shonay, Courtney and Jodie can't wait to bring their show to you.

Known from Cairns to Tasmania, The Band are recognised as one of the most versatile party acts in the country.
They've supported American Disco legends The Village People
as well as Aussie greats like Jimmy Barnes, Mental As Anything, John Farnham, Diesel, Mark Seymour, Richard Clapton & more.
Perfect Band to party! Its all about the fun!

Price subject to date, time required, location of event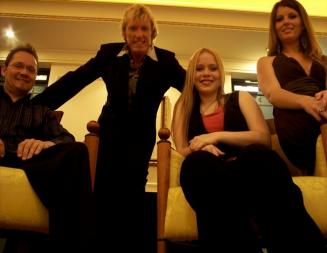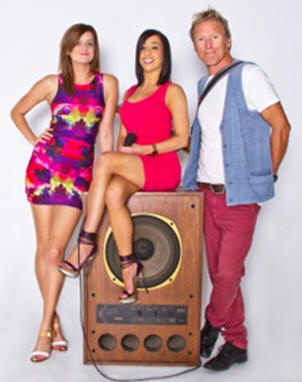 Email Us Phone: 1300 666 286
Brisbane - Ipswich - Toowoomba - Gold & Sunshine Coast - Queensland