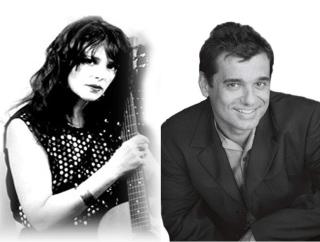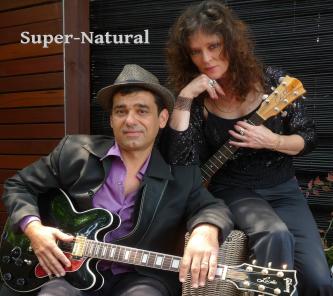 Supernatural Duo comprises of Guitar Vocals + Female Vocals












Beth H, an extremely professional local female singer/entertainer/guitarist, with an excellent singing voice and presentation and has toured Australia in numerous show bands including "Sunset Boulevard" and
"The Covers Showband".
Beth has worked with Brian Cadd, John Rowels, Phil Emmanuel, Issy Dye, Al Martino and The Harry Lynn Jazz Trio.
Her amazing ability to sing a vocal range of three octaves has seen her place second in the Australian Singing Competition
and be awarded 2nd Runner-Up in the Australian Idol competition – "My Mum Rocks".
With on stage presence and confidence of the likes of (Kate Bush) and with a larrikin way, Beth H has them always wanting more.

Dennis D started his professional career as a teenager in the 80's in successful bands Fineprint and The Didgetzs.
Dennis toured most of east coast of Australia and NT supporting acts
such as . I.N.X.S, George Thourghgood, Billy Thorpe, Richard Clapton, Mental as Anything, Russell Morris and Sherbet too name a few.
Dennis headed to Sydney and was a Vocalist/Guitarist on the Sydney Club and Cruise Ship circuit. Dennis D singing style is in between Sting and Chris Issack
and his fiery lead guitar playing featuring his Gibson B.B.King Lucille guitar and Cole Clark acoustic has hints of Santana and Eric Clapton...
The music of this band is popular and contemporary with a huge repertoire of songs covering all of yesterdays 60's, 70's and 80's classics to today's Top 40 hits
with most age groups and musical tastes catered for .
The style of music is not only suitable for dancing, but is flexible and familiar enough to accommodate all situations.
Realistic backing sequences helps to create a full sound, and allows this band the flexibility to showcase their talents.