Fawlty Harmonies - Tribute Show Melbourne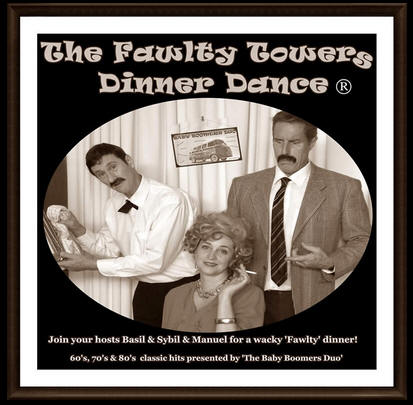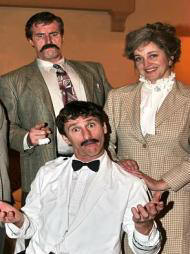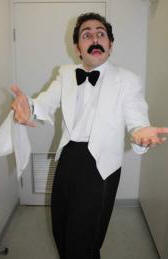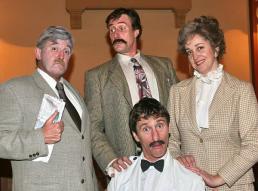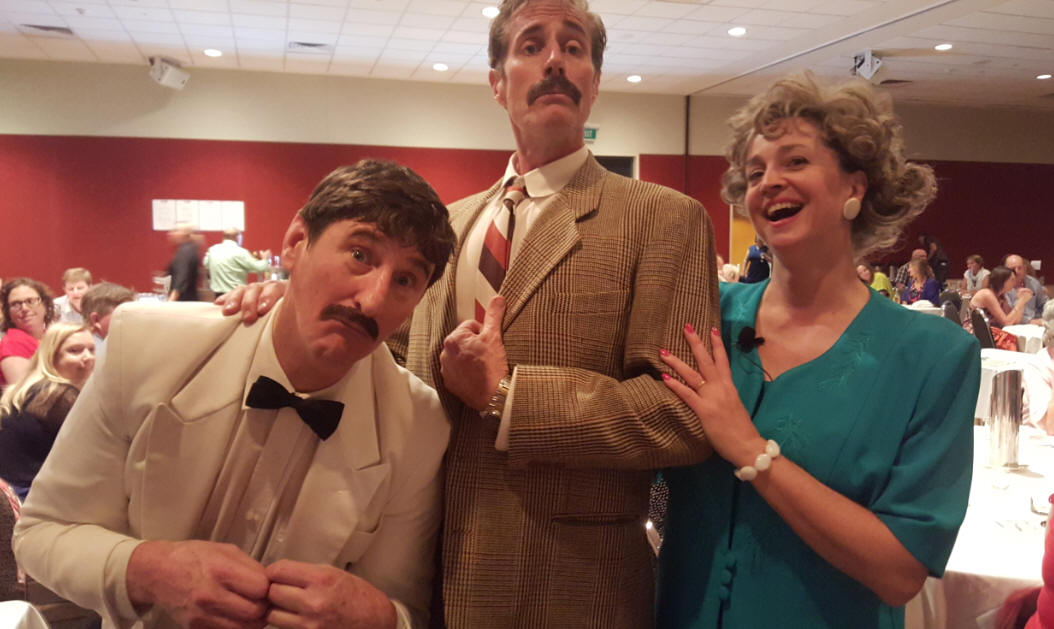 Roving Fun Performance or Roving + Stage Show Performance
If you love Fawlty Towers, wait till you see 'FAWLTY HARMONIES'
The Singing Waiters start the function as the Fawlty Towers crew and finish the night by bursting into 30 minute singing performance.
You are greeted at the door by Sybil who tries hard all night to keep order and just a little bit of sophistication to the proceedings
You are fussed over and ordered about by Basil as he tries to run a profitable restaurant.
You have everything go wrong that possibly can as Manuel mucks up all the orders and then goes searching for his pet rat.
You are abused by the crazy Chef or are forced to listen to the Major
as he regales you with stories of the war
and ..... You enjoy one of the funniest, craziest nights you've ever had..
A terrific team of actors / comedians to portray their version of Fawlty Towers. They have worked at many restaurants and private functions over the past few years to rave reviews and rapturous applause.
The actors look and act just like the real thing and the audience play along with the characters and encourage them in their mad antics.
There is never a dull moment, and you never know what is going to happen next as the Fawlty Towers team take over your function.
Excellent, Great entertainment. Set the mood for the rest of the evening.
I would DEFINATELY Use them again. Highly recommend, had the audience enthralled."
Barbara Storm. AHSPO. Shepparton. October 2009
"All our guests have been calling us to ask where we found you... they loved you... and all agree that it was one of the
funniest parties they had ever been to. Thank you so much for a wonderful night."
Client at Athanaeum Club. Melbourne