Alan Casey Entertainment Agency - Australia
Brisbane - Sydney - Melbourne - Gold Coast - Sunshine Coast - Toowoomba - Ipswich - North Coast
New South Wales - Queensland - Victoria - South Australia

Ph 1300 666 286 International 61 + 422 434 014
Gatsby Swing - Pete Mitchell
- Jazz Band - Melbourne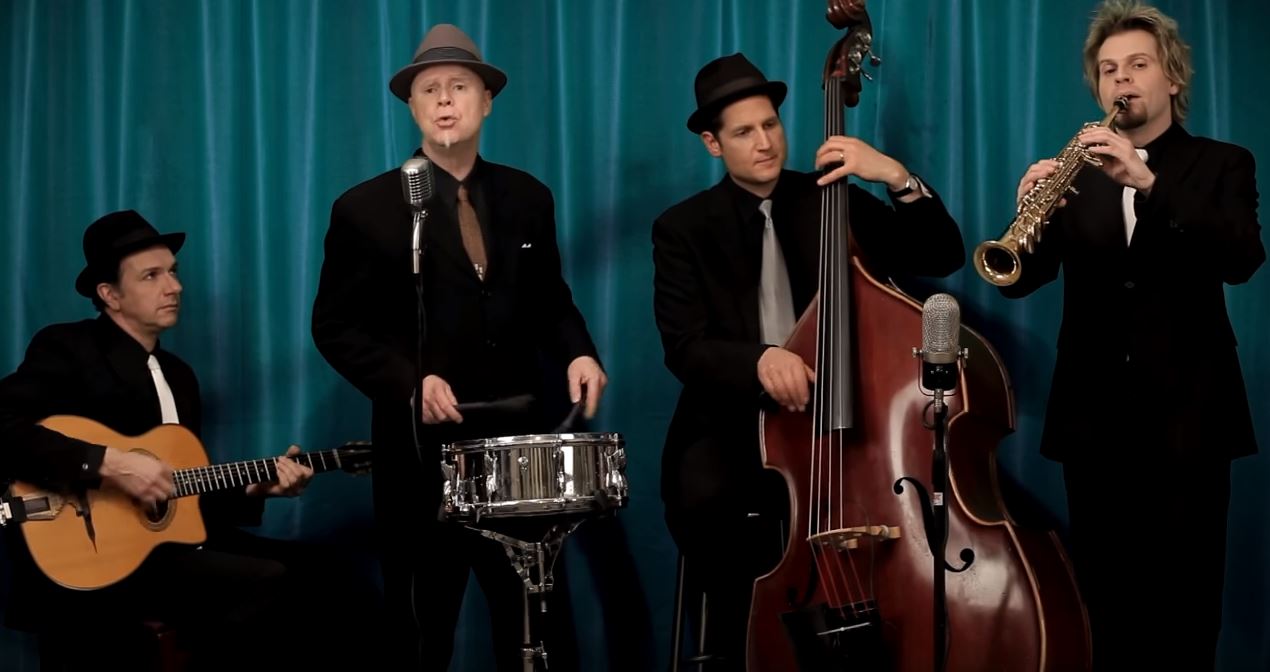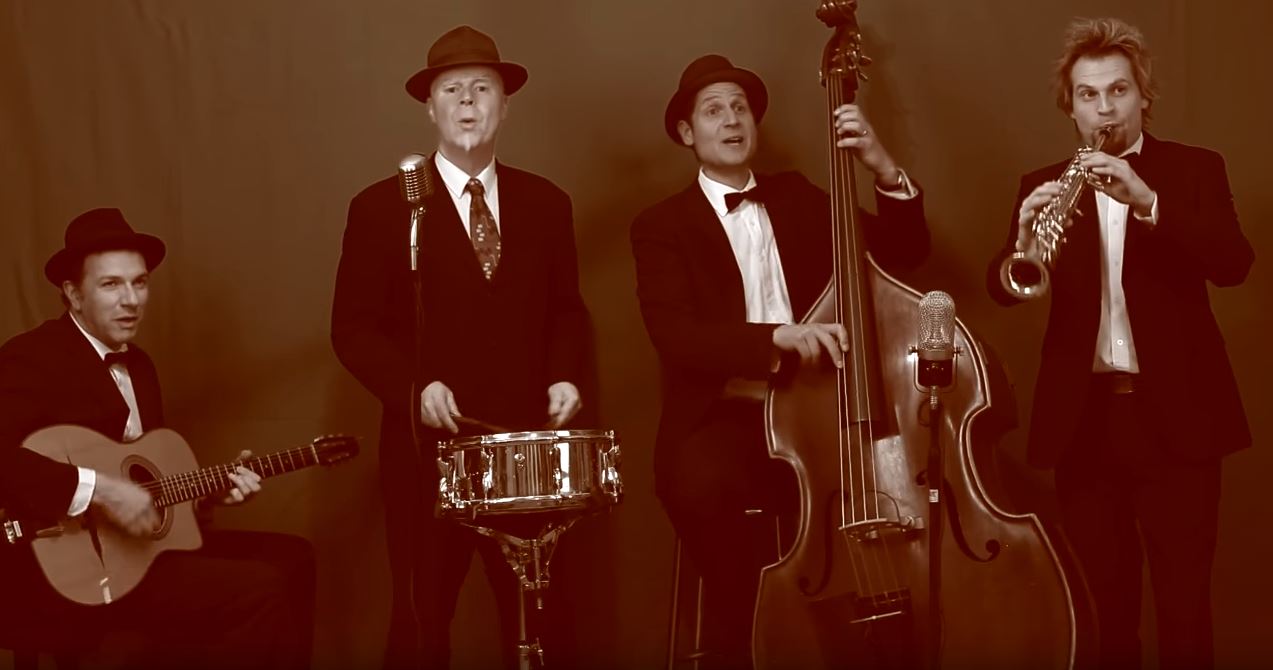 GATSBY SWING will regale you with hot/cool jazz with pizazz and razzamatazz!...
All the splendour of the Roaring Twenties and Thirties to get your toes a-tappiní.
Theyíre the beesís knees, the catís pyjamas, the real deal.
Swinging tunes from the Great American songbooksóDuke Ellington, Fats Waller, George and Ira Gershwin, Cole Porter, Irving Berlin, Hoagy Carmichael, et alójust the thing, Bing!
GATSBY SWING, four seasoned professionals from Melbourneís jazz scene, play authentic jazz from the Gatsby era. They can play it straight, or ham it up, whatever the brief. Have a gander at the videos on this page, and see and hear for yourself.



Here are just some of the tunes in their extensive repertoire:
It Donít Mean a Thing (If it Ainít Got That Swing)
Anything Goes
I Got Rhythm
Dream a Little Dream of Me
Sweet Sue (Just You)
I Canít Give You Anything But Love
Ainít Misbehaviní
Sweet Georgia Brown
My Blue Heaven
Makiní Whoopee
It Had to be You
Bye Bye, Blackbird
Stardust
Baby Face
Ainít She Sweet
My Canary Has Circles Under His Eyes
Tíainít Nobodyís Biz-ness If I Do
After Youíve Gone
Tiptoe Through the Tulips
Some of These Days
Blue Skies
Love Me or Leave Me
April Showers
Pretty Baby
Summertime
San Antonio Rose
The Way You Look Tonight
Iím an Old Cowhand
Donít Fence Me In
That Cat is High
Pennies From Heaven
The Very Thought of You
All of Me
Love is Here to Stay
As Time Goes By
Two Sleepy People
These Foolish Things (Remind Me of You)
We also have a repertoire of more popular rock / funk stuff
like Van Morrision , Rolling Stones , James Brown that can be thrown in at any time & still in our same musical style.