Alan Casey Entertainment Agency - Australia
Brisbane - Sydney - Melbourne - Gold Coast - Sunshine Coast - Toowoomba - Ipswich - North Coast
New South Wales - Queensland - Victoria - South Australia

Ph 1300 666 286 International 61 + 422 434 014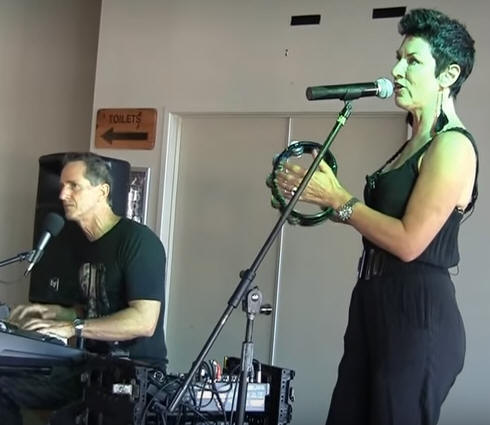 Michelle Brown & Johnny Maier Duo
Price subject to date, time required, location of event

Michelle Brown has been performing for over 20 years and is known for her big bluesy voice and dynamic stage resence.
Michelle was a finalist in the Australian Blues Awards 1989 in the Best Female Blues Performer category.
For many years Michelle performed with her band The Big Easy at major SE Qld Festivals including Broadbeach Blues,
Kangaroo Point Jazz & Blues, Gympie Muster and headlined for many years at Woodford Folk Festival.
John Maier is the engine room for this dynamic duo.
Playing soul-drenched hammond and piano. The pair play everything from Janis Joplin and Nina Simone to Pink and Rihanna.
Michelle Brown & Johnny Maier are known for their blend of soulful, emotive vocals with a tight, punchy backbeat.
A spicy blend of cool blues to high energy party music. Don't miss out on a world class act like this.......
These guys are the real deal and have a large and loyal following from years of playing contemporary and traditional music
at East Coast pubs, clubs and festivals. Their audiences demand a good time and they really know how to get the party started.
Come along and see what everyone is talking about.... you won't be disappointed.
Brisbane - Ipswich - Toowoomba - Gold & Sunshine Coast - Queensland
Email Us Phone: 1300 666 286