Alan Casey Entertainment Agency - Australia
Brisbane - Sydney - Melbourne - Gold Coast - Sunshine Coast - Toowoomba - Ipswich - North Coast
New South Wales - Queensland - Victoria - South Australia

Ph 1300 666 286 International 61 + 422 434 014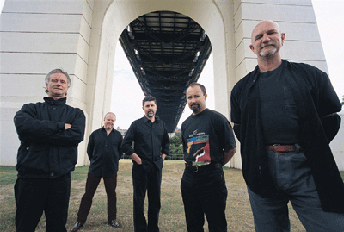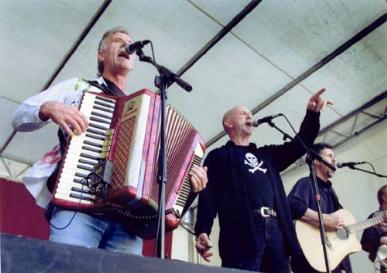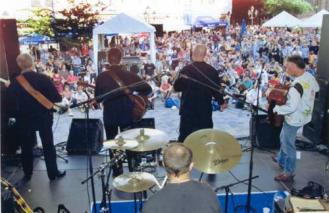 Rough Red - Qld/Brisbane Band

Price subject to date, time required, location of event

This is not a band that likes to take things easy. What started out as an opportunity to get together with old friends,
play some music and have a few drinks, has now become a passionate obsession, and a successful enterprise.
Four albums under their belts, four European tours, regular airplay nationally throughout Australia,
extensive film clip exposure on Music Country, a documentary of their first European tour that aired in the UK,
France, Belgium, Scandinavia and on the 7 Network in Australia, a top 5 hit on the country music ARIA charts,
and regular appearances at Australia's major roots music festivals - all of this activity has ensured that
the five members of the band get to spend very little time putting their feet up at home.
With present elements of folk, country, and roots in contemporary songs that reflect their Australian heritage
and their worldly travels - a wild concoction of larrikinism, yarn-spinning and driving rhythms on one side;
political comment and plaintive "love gone wrong" songs on the other.
The band is now a regular touring entity on the European summer festival circuit. In July / August 2002,
the Reds played at two of the world's most prestigious festivals - the Montreux Jazz Festival in Switzerland,
and the Bardentreffen Festival in Nuremberg, Germany. They also performed at the Skuleberget Festival
in northern Sweden, following their performance there in 2000. The band also forged new territory into
the Baltic region, with performances at the Paide Shanty Festival in Estonia.
The band previously toured Europe in 1996, 1998, and 2000, and have played the main stage of the
Skagen Festival in Denmark (three times), the Brosella Folk Festival in Belgium,
the Vikedal Roots Music Festival in Norway, as well as the Galway Arts Festival in Ireland,
Charlety Stadium in Paris, and the legendary Borderline Club in London. Their albums have enjoyed national airplay
on Radio FIP, France's contemporary radio station, and 2FM, Ireland's contemporary broadcaster,
as well as regional airplay in Germany, Denmark, Sweden, Norway, Belgium, Holland and England. Incredibly,
songs from the band's first album are still being played regularly on national French radio after seven years!
The Reds now have their own web site in Germany, set up by their dedicated fan club in Hanover
(check it out if you speak German at www.roughred.de ).
The band has released four albums to date. 1996's "Better Red Than Dead", a Celtic influenced,
acoustic-based collection of songs, was followed by 1999's "Seeing Red", a slicker, more electric album,
which yielded the top 5 hit "Living in Australia". In 2001, the Reds released their first live album Uncorked,
recorded at one of their home-town venues, and this was a return to the acoustic-based,
stripped-back format which the band favours.
December 2002 has seen the release of the band's fourth album "Live in Europe", recorded at festivals during their most recent European summer tour. The album includes a bonus 1 hour DVD "Live at the Montreux Jazz Festival".
The sheer joy in making music and performing has also taken them to many of the large Australian music festivals, including the Tamworth Country Music Festival, Woodford Folk Festival, The National Folk Festival, the Illawarra Folk Festival, the Gympie Muster, Emerald Country Music Festival,
as well as Federation and Year of the Outback concerts throughout Queensland.

Gold Coast - Brisbane - Northern NSW - Sunshine Coast - Queensland