Table for 2 - Guitar Vocal - Drums Vocal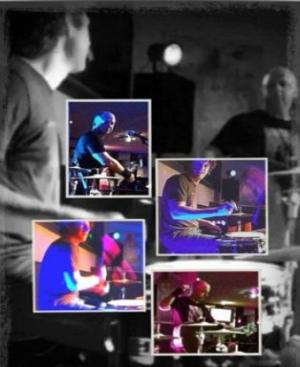 The Band have a reflection on music that takes them through many facets of a musical world,
ranging from the latest back to the greatest of past decades
Their repertoire takes on some classics - Cold Chisel 'Flame Trees', CCR 'Lodi', Don McClean 'American Pie',
Peggy Lee 'Fever', Robbie Williams 'Mr Bojangles', Bob Marley 'No Woman No Cry'
through to more recent songs - Panic at the Disco 'Ballad of Mona Lisa', Red Hot Chilli Peppers 'Soul to Squeeze',
Newton Faulkner 'Dream Catch Me', Snow Patrol 'Hands Open' & Black Keys 'Lonely Boy'.
Their brand of medley songs bring a very interesting way of keeping people guessing what will come next.
They have quite successfully pieced together U2's 'With or Without You' with Linkin Park's 'Shadow of the Day'
and Mika's 'Happy Ending'. Also Kenny Rodgers '(Just Dropped in to) See What Condition my Condition Was In' with World Party's 'Ship of Fools' and the 24 minute fun of Wallflowers 'One Headlight', Bob Dylan's 'It's All Over Now, Baby Blue', David Bowie's 'Heroes', Beach Boys 'I Can Hear Music', The Calling's 'Wherever You Will Go' and Lifehouse's 'Hanging By A Moment'.
Plus add in songs by Midnight Oil, Pink Floyd, INXS, Powderfinger, Foo Fighters, Neil Diamond,
Dragon, Radiohead, Pearl Jam, Jack Johnson, Smashing Pumpkins, and more,
Table for Two can keep all varieties of patrons interested and entertained.