Alan Casey Entertainment Agency - Australia

Brisbane - Sydney - Melbourne - Gold Coast - Sunshine Coast - Toowoomba - Ipswich - North Coast
New South Wales - Queensland - Victoria

Ph 1300 666 286 International 61 +7 3290 1733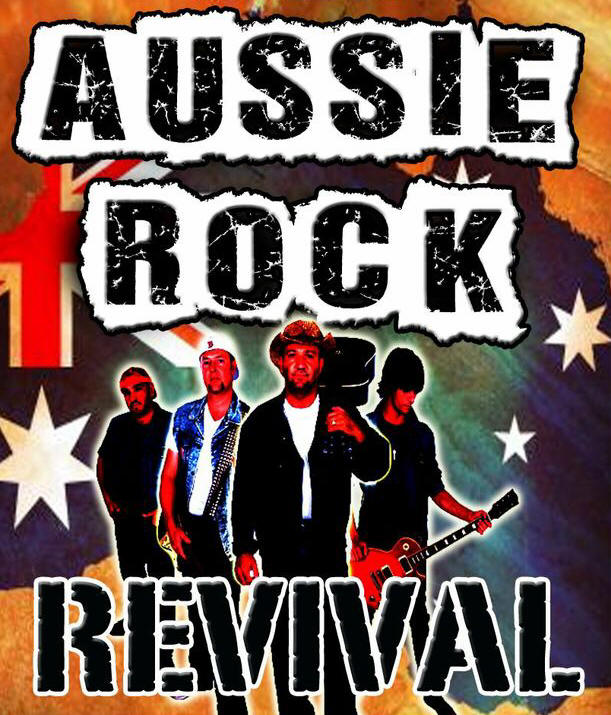 Aussie Rock Revival Show – well it's all about great Aussie rock music!!
Well the love and care free 60's brought us the likes of The Easy Beats,
Billy Thorpe & The Aztecs and Johnny O'Keefe and the unforgettable 70's brought us classics like
Skyhooks, Sherbet, Hush, Daddy Cool and the beginning of AC/DC
The big hair era of the 80's brought us greats like
Cold Chisel, The Angels, Australian Crawl, Midnight Oil and Men at Work
And the grunge of the 90's brought us the likes of
Silverchair, Powderfinger, Thirsty Merc and Jett
Aussie Rock Revival Show brings you all this in a one show extravaganza.
Bringing you hit after hit of all the artists mentioned but plenty MORE…
Oh, even a bit home grown "country" rockers like Lee Kernaghan.
Re-live all the best of Aussie Classics with Aussie Rock Revival Show!!
Song List
April Sun In Cuba Take A Long Line Cheap Wine
Are You Old Enough Who Listens To The Radio Better
In The Summertime Lost and Running Live It Up
Come Said The Boy Shadow Boxer She's So Fine
Girls On The Avenue Funky Town Dumb Things
No Secrets Mean To Me Too Many Times
We Can Get Together Your Gonna Get Hurt Whats My Scene
Outback Club Living In The 70's Leaps and Bounds
On The Prowl Run To Paradise On My Mind
Shape I'm In Shippin Steel Good Times
Cheap Wine Khe San Down Under
Rain Boys From The Bush Reasons
Power and The Passion Pleasure and Pain New Sensation
Errol Things Don't Seem Computer Games
Come Said The Boy I Like It Like That I Hate The Music
Plus many many more………………….
Email Us
Phone: 1300 666 286