Alan Casey Entertainment Agency - Australia

Brisbane - Sydney - Melbourne - Gold Coast - Sunshine Coast - Toowoomba - Ipswich - North Coast
New South Wales - Queensland - Victoria

Ph 1300 666 286 International 61 +7 3290 1733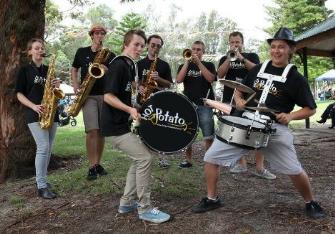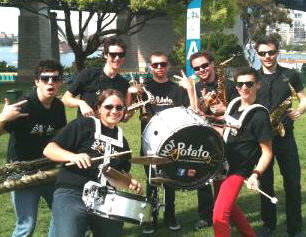 Hot Potato Price on application

Hot Potato is a roving outfit with interactive properties that have been known to cause a severe case of happy fever.
The horns and drums street band brings New Orleans to your event with musical arrangements from the 20's to today's top hits.
Known widely for their on street antics, the band has re-created its energy for on stage performances.
Sure to put a smile on your face, this energetic band is filled with life, fun and laughs as they make you the centre of their performance.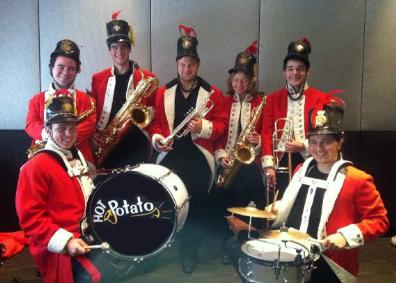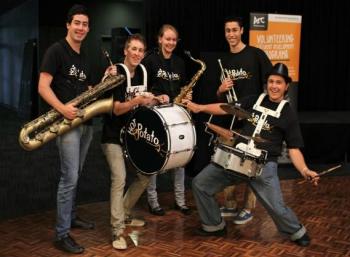 Email Us
Phone: 1300 666 286