Alan Casey Entertainment Agency - Australia
Brisbane - Sydney - Melbourne - Gold Coast - Sunshine Coast - Toowoomba - Ipswich - North Coast
New South Wales - Queensland - Victoria - South Australia

Ph 1300 666 286 International 61 + 422 434 014
Kiki & Pascal - Comedy Magic Show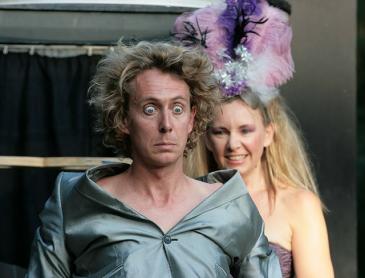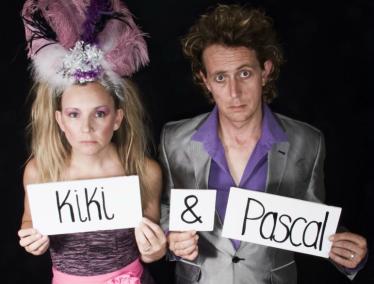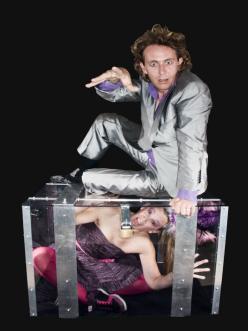 A very magical comedy with a blockbuster romance thrown in for an extremely pleasurable end.
We have all heard the term comedy magician, but take your preconceptions and stuff them in your rabbit,
cause these two will surprise you.
Kiki and Pascal present astounding big illusion magic and some small ridiculous tricks of there own creation,
but all that is secondary to the journey of these funny characters. In the show they live like magician and assistant,
but the show is all about what lies beneath.
In between the amazing magic you will find yourself thrown into a world of slapstick, dance acrobatics and desire.
What does a beautiful, clumsy French not so starlet have to do to win the affections of a stuffy self involved English Magician.
You might ask why would she want too?
Well, we all have our weaknesses, as you yourself will discover as audience volunteers provide intense love triangles.
Add to equation dark boxes, small spaces, knives and blades at every turn and this show is a live action romantic thriller.
It has the romantic symbolism of Casablanca, the craziness of Tom and Jerry and all the thrills and spills of Die Hard.
This show is inventive inspiring and hilarious.
You will identify with these characters and their struggles, but most most of all you will be impressed by their skill and joy.
Feel good entertainment that will have you in stitches