Alan Casey Entertainment Agency - Australia
Brisbane - Sydney - Melbourne - Gold Coast - Sunshine Coast - Toowoomba - Ipswich - North Coast
New South Wales - Queensland - Victoria - South Australia

Ph 1300 666 286 International 61 + 422 434 014

Mark Watson - Solo Entertainer (Brisbane - Australia)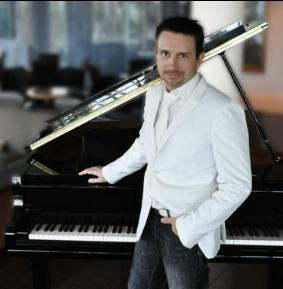 Prices subject to date, time & location of event
Classically trained by the late Ivan Fosello, pianist for the famous European conductor and arranger, Mantovani,
Mark received his grades through the Trinity College of London as well as studying jazz.
Mark currently is the only Australian musician on the famous European label, Cafe del Mar,
which stands as the most respected and highly imitated chillout music compilation series, selling millions of copies
around the world. His track "Long Flight Home" from his first CD, 'CADENZA', was released from Cafe del Mar.
This compilation has, in the past, been in the top 10 iTunes electronica charts in ten countries
He has toured with Dire Straits in their support band, performed in front of stadium crowds of up to 60,000,
numerous television performances, written an Orchestral piece for the Canadian Olympic trials,
produced the soundtrack for Honda's ASIMO robot live tour,
an official presenter for Roland keyboards, as well as been guest lecturer a number of times at Griffith University.


Email Us Phone: 1300 666 286