Alan Casey Entertainment Agency - Australia

Brisbane - Sydney - Melbourne - Gold Coast - Sunshine Coast - Toowoomba - Ipswich - North Coast
New South Wales - Queensland - Victoria

Ph 1300 666 286 International 61 +7 3290 1733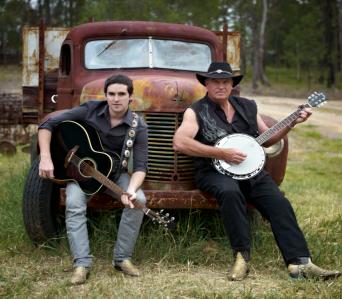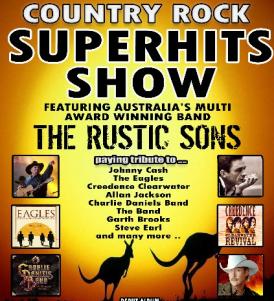 Rustic Sons The Country Rock Super Hits Show is a tribute to the world's greatest Country Rock artists, including Garth Brooks, Johnny Cash,
Allan Jackson, C.C.R, The Band, Charlie Daniels, The Eagles and many more.
When you combine the powerful vocal and high energy of award winning entertainer Steve Cummins with Dual Golden Guitarist Rob Bostock
you know you are going to get a night to remember, and that is what The Rustic Sons are all about.
"The Rustic Sons" are a multi award winning act who delivers a very respectful tribute to the super stars of country in a unique and very original way,
blending their own style of musical talents to create this top class show.