Alan Casey Entertainment Agency - Australia
Brisbane - Sydney - Melbourne - Gold Coast - Sunshine Coast - Toowoomba - Ipswich - North Coast
New South Wales - Queensland - Victoria - South Australia

Ph 1300 666 286 International 61 + 422 434 014
Singing Waiter - Surprise by Disguise Waiters & Chefs - Brisbane
Singing Waiters - Chefs - Surprise Guest who breaks into Song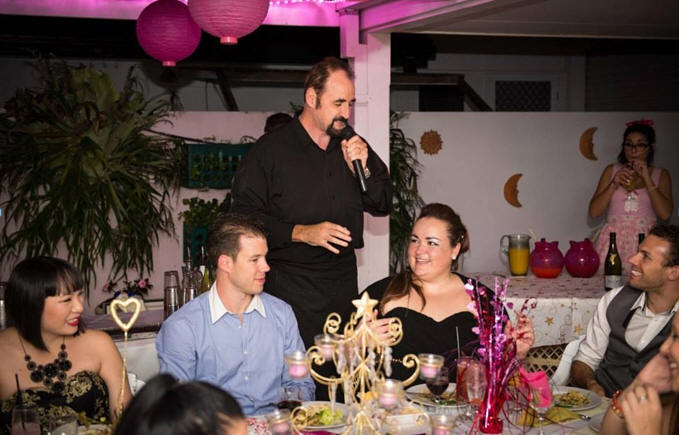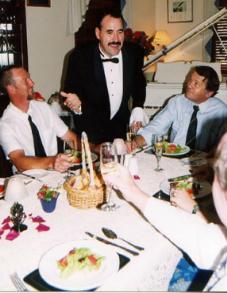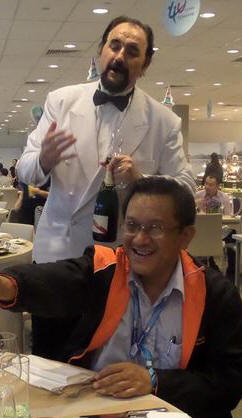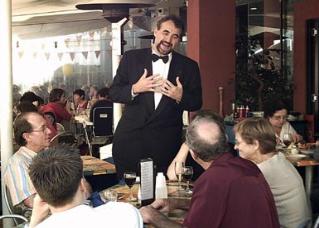 Surprise by Disguise
-
Solo - Duo Trio - Quartet performances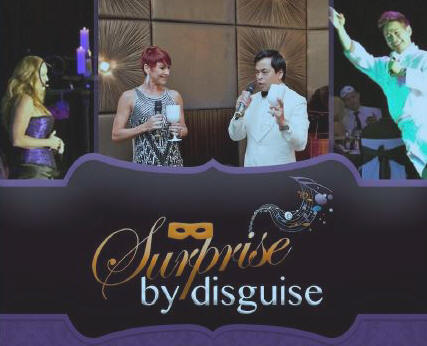 Surprise by Disguise Duelling Singing performers
Surprise Singing Waiters - Sing Chefs - Singing Guests - Maitre D - Surprise Singing MC
Surprise by Disguise entertainers MALE or FEMALE are ideal for pre-dinner entertainment
or to delight and amuse your guests during dinner with all your favourite songs.
The performances can be 10 - 45 mins, presenting a choice of various musical themes? if you require.
Music ranges from Swing to Broadway to Opera, All tailored to suit your individual requirements.
Don't just take our word for it here's some recent quotes from happy clients!
Thanks for a fabulous night! Surprise By Disguise were brilliant. I was
responsible for booking the act, but even I thought the Chef had come out of the kitchen to see what was going on - he then burst into song and I Realized how engrossed I was in the performance.
The guests sang along and danced in their chairs - perfect entertainment option for any event Fabulous and highly recommended.
Sai Global Conference, Melbourne, Australia
Would like to say thanks for a lovely time, the entertainment was great,
Emille and Julius really made the crowd enjoy the night and their voices Wowed everyone.
Volkswagen Australia, Sydney
"Best Wedding EVER, is the response from most of our guests. The duelling waiters were a huge part of why people responded that way. Apart from enthralling us with their magnificent singing,
they got the whole crowd singing, dancing and carrying on like a bunch of kids at Christmas.
Every human being should have the experience of having Nessun Dorma sung by two great voices from a foot behind their chair. Simply Sublime." Private Wedding

Surprise by Disguise - Rate Guide

Solo From $1000 + GST performs 6-8 songs over 30 minute show
Duo From $1800 + GST * performs 7 - 10 songs over 30/40 minute show
Trio From $2500 + GST * performs 7 - 10 songs over 30/40 minute show

Add to the above Production cost $600 - $700 includes operator
The above are a guide only and will increase for Prime Time and Dates + vary for location and audience production requirements