Alan Casey Entertainment Agency - Australia

Brisbane - Sydney - Melbourne - Gold Coast - Sunshine Coast - Toowoomba - Ipswich - North Coast
New South Wales - Queensland - Victoria

Ph 1300 666 286 International 61 +7 3290 1733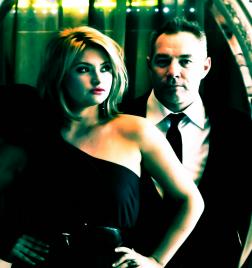 SoHo Modern Covers + 90's, 80's, 70's, 60's


Love. Sexy. Cool. Sounds that simply delight the senses, Soho offers a unique blend of all that is entertainment.
From slinky jazz sounds to the very latest pop and classic hits; nothing gets missed.
An act with immense versatility and depth of repertoire able to draw on from the likes of Stevie Wonder to Lady GaGa, Michael Buble to The Dixie Chicks.
As a vocalist, Jacqui Macarthur is sublime and engaging, soulful and dynamic. SoHO as a union creates the perfect complement to any event looking for that special touch.
A wealth of experience both locally and as international performers makes this very sought after act in high demand. 5 star ability at some of the world's best hotels,
and corporate events for the biggest business and organizations.
SoHO are always updating their song list adding new tracks both latest top 40 and classics that people can't get enough of, special songs for events can also be learnt
and added to the list. The following list is a sample of the songs performed, over 400 songs are featured in the acts repertoire.
SONG LIST
Jazz and Easy Grooves

Home - Michael Buble
You've got a friend - James Taylor
Thank you - Dido
Cry me a river - Diana Krall
Landslide - The Dixie Chicks
Out of reach -Gabrielle
Still haven't found - U2
Don't know why - Norah Jones
Fields of gold - Sting
She will be loved - Maroon 5
First cut is the deepest - Sheryl Crow
Game of love - Michelle Branch with Santana
Feel - Robbie Williams
Dreams -Fleetwood Mac
Favorite mistake - Sheryl Crow
Sunday morning - Maroon 5
Don't dream it's over - Crowded House
Missing you - John Waite
Strong enough - Sheryl Crow
Black and Gold - Sam Sparrow
Weather with you- Crowded House
Change the world - Eric Clapton
If I ain't got you - Alicia Keys
Buses and trains - Bachelor Girl
You're beautiful - James Blunt
Love Song - Sara Bareilles
Bubbly - Colbie Caillat
Love Story - Taylor Swift
Price tag - Jessie J
Big yellow taxi - Counting Crows
Heartbreak Warfare - John Mayer
Your body is a wonderland- John Mayer
Jar of hearts - Christina Perri
I'm yours - Jason Mraz
Cool - Gwen Stefani
Lazy Song - Bruno Mars
Someone Like you - Adele
Need you now - Lady Antebellum
Hallelujah - Jeff Buckley
Soul Sister -Train
Fall at your feet - Crowded House
The Party Stuff

Faith - George Michael
Love Shack - B52's
Brown eyed girl - Van Morrison
So What - Pink
Forget You - CeeLo
Blame it on the boogie - Jackson 5
California Gurls- Katy Perry
Dancing Queen - Abba
Footloose - Kenny Loggins
I got a feeling - Black Eyed Peas
Can't get you out of my head - Kylie
I will survive - Gloria Gaynor
Jessie's Girl - Rick Springfield
Girls just wanna have fun - Cyndi Lauper
Like Jagger - Maroon 5
On the floor - J Lo
I wanna dance with somebody - Whitney Houston
Play that funky music - Wild Cherry
My Sharona - The Knack
Shake your booty - KC and the Sunshine Band
Living on a prayer - Bon Jovi
Hot Hot Hot - Various
Just dance - Lady GaGa
Good night - The Black Eyed Peas
Email Us Phone: 1300 666 286