Alan Casey Entertainment Agency - Australia
Brisbane - Sydney - Melbourne - Gold Coast - Sunshine Coast - Toowoomba - Ipswich - North Coast
New South Wales - Queensland - Victoria - South Australia

Ph 1300 666 286 International 61 + 422 434 014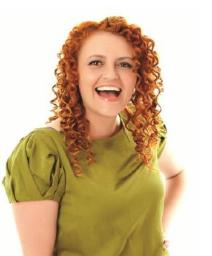 Victoria Edwards - Solo - Duo - Band
WHAT PEOPLE ARE SAYING ABOUT VICTORIA
"We think Victoria Edwards ROCKS!!!! Thanks for a wonderful performance."
- David Watson VP | Whittlesea Country Music Festival
"Victoria Edwards has entertained revellers at the Birdsville Hotel for the last 2 years.
In 2015 we asked Victoria and her Band to add the Innamincka Hotel Races Celebration to her repertoire.
What we appreciated most about working with Victoria is that she not only kept our guests happy
but she made it easy for us as tourism operators to have a good time.
Victoria has a big voice and a big personality – she is generous with her time and her talent."
- Jo Forte / The Outback Loop ( Birdsville Races)
"A real professional. Great look, great sound, great vibe."
- Robert Mackay | Pacific International Music
"Victoria is one of the most professional artists we have worked with.
Oozing talent and onstage charisma, Victoria is a real crowd pleaser.
Testimonials from our clients are always very positive." - Travis Latter | Live Gigs Booking Agency

ABOUT VICTORIA

There are those who were born to perform, and there is no truer statement when describing Victoria Edwards.
Big country rock sound, big vocals and big hair, this artist is a dynamite entertainer.
Kicking off her career singing in the church choir, Victoria has become a well-known name in
Australia's country music scene and has performed at countless festivals like Gympie Muster, Tamworth CMF, Urban CMF
and major regional events like the Birdsville Races and the Whittlesea CMF in Victoria.
Enter Authentic, Edwards' current album. The ups and downs of life have never been as much fun
as when sung from the heart of Victoria Edwards on Authentic.
Victoria is proud of her involvement in charities like Buy a Bale,where she is a brand Ambassador,
Hike for Homeless, a 690km hike around North West New South Wales, and Suburban Superstars,
an organization inspiring regular women to do extraordinary things.
Victoria has also played at Birdsville's Big Red Bash music festival along side Jimmy Barnes and the McClymonts
and most recently headlined the Birdsville Races in 2017 with her band,
before continuing on through regional QLD and NSW on her Love The Wrong Man tour.
Book Victoria and her band today, so as not to miss out on this class act.
Looking forward to working with you, drop a line or a quick call to check when Victoria will be in your town.
Email Us Phone: 1300 666 286